Outstanding Entertainment & Party Planning Solutions
Entertainment is supposed to be fun, but sometimes making the arrangements to ensure that everything will go perfectly can be an involved and challenging task. Do you have a Special Occasion coming up that you want to Celebrate in Style? A perfect Wedding? A 21st Birthday? A very Special Anniversary? A Product Launch Party? Or just want to get together with your friends for a memorable evening?
With a reputation for reliability we will help you plan, organize and create the most wonderful celebration you can imagine. Whether it's simply recommending venues, or having a coordinator on-site the day of the big event, we will ensure you get to relax and enjoy your own party. Leave the stress behind and leave the work of arranging it to us!
The arrangement of business entertainment, with so much often riding on the outcome of a successful meeting or event, can cause some lost sleep for the most successful business professional. Outstanding Solutions has the expertise to design even the largest company event and make you look good in the process. Relax while we take care of all the time consuming details for you.
Every Outstanding Service Details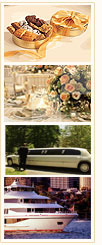 All terrain adventures
Bar Tending Services
Celebrity impersonators
Corporate gifts
Cruise & yacht charters
DJ service
House Parties
Live Band
Mad science show
Murder mystery
Theatre sports
Themed set décor
Valet Service
Variety artists
Wrap parties